This model is currently offline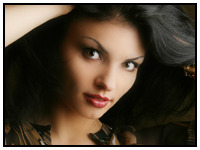 Sexual preference
bisexual
Model name:
Alexandra22
About me:
HELLO EVERYBODY!!!, and thank you very much for stopping in to read my Bio page. My name is Alexandra, but please call me either Sandra or Alex, it is much shorter and easier. Now I will tell you a little about myself. I was born and live in Ukraine, I speak Russian and English. At the University I learned how to speak English and am hoping to study more so I get better at it. How am I doing so far? Pretty good, haha, I try to practice whenever I can in speaking English. Right now I am taking a few terms off from school so I can save my money in order to go to school full time and finish faster. Cams is my full time job, I do not work in a studio like other models, I work from my little apartment, all by myself, a friend of mine told me that I work for the best boss, me, haha. For fun, when I am not working on Cams, I like to out with some of my friends and have cocktails at the disco, do a little dancing, and just relax. But I have fun working on Cams also, it is great to meet new people and make new friends. Many of the guys that have chatted with me ask me if I am a fashion model, no I am not, but I do love to shop, hmm, I think all woman love to shop, but I do really like to see the new fashions and love to try on the new styles of boots, I adore boots!! So please come to my room and say "HELLO" to me so I know that you are there. You are free to ask me questions in Free Chat, but please show respect, and remember there are some questions I can not answer in Free Chat, and of course every woman has her secrets. For those questions and to see more of me, take me for a Private Session, that way we can get to know each other much, much better. Now if you really want to get to know me, and spend a lot more time with me, then join my Fan Club. I offer a very special rate for my Fan Club members, almost 50% off the regular price per minute if you belong to my fan club. When you are a member you get to spend more time with me since the price is lower and you get to watch all of my recorded private sessions for free. I have also made some special videos for my Fans, one is of me taking a shower, mmmmmmm, can you come help me wash my back? Then I went out and had someone take some personal pictures of me and only Fan Club members can see them. The best deal is to join for 3 months at one time, it saves you more money that way, which means our private time gets longer, so then we can really get to know each other, mmmm, that will make me very, very happy. I can't wait to see you in my room, to meet you, and to truly get to know you much, much better. See ya soon, Alexandra
Turns me on:
a man that treats me with respect a lover that takes his time someone that says "hello" "goodbye" and "thank you" someone that takes the time to get to know me and of course..........ice cream, hahaha
Turns me off:
guys that beg me to show them things in "Free Chat," please respect me and yourself if you want to see "something" invite me for a private session please remember, this is a job, treat me with respect and I will respect you so basically guys that do not show a woman respect and of course...............onion breathe, yuck!!!
My Tags and related things:
trimmed pussy
Languages:
English, Russian
Fetishes:
More live models from: iCams Sex cams